Thian Hock Keng offers free guided tours for organised groups (minimum 40 pax) from community groups, non-profit organizations, agencies, associations and schools during events and celebrations such as Chinese New Year, Mazu's Birthday Celebration, and other major events, or for the general public during special events organised by our partners. Content and duration varies depending on the season and requirements.
These guided tours cover the temple's history, customs and faith. In addition, one is able to understand and appreciate Thian Hock Keng temple as an architectural masterpiece, including its preservation and restoration. Pre-registration is required.
To register, please email to admin@shhk.com.sg. Bookings should be made 2 months in advance.
Individual visitors or small groups may pick up informational brochures and activate Thian Hock Keng virtual tour at the temple for a self-guided tour.
How to activate Thian Hock Keng virtual tour?
1. Scan QR code at the five hotspots to access Thian Hock Keng web app.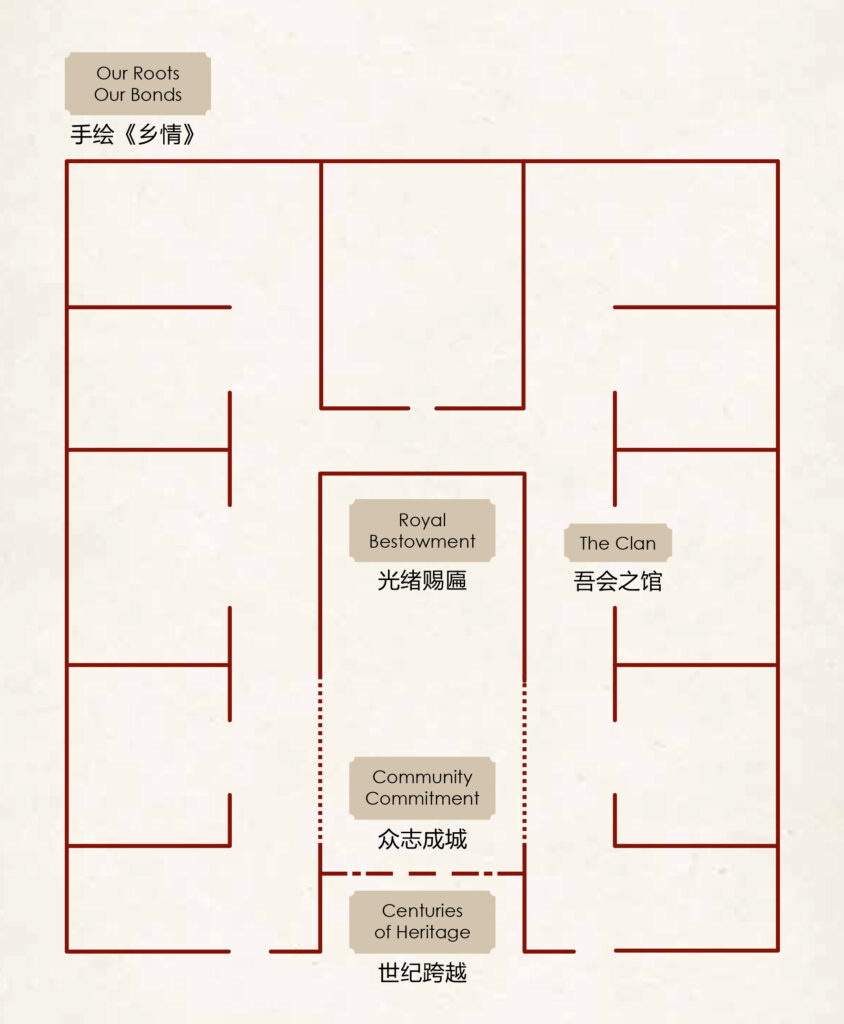 2. After launching the web app, rotate your mobile device to landscape orientation.
3. Select your preferred language.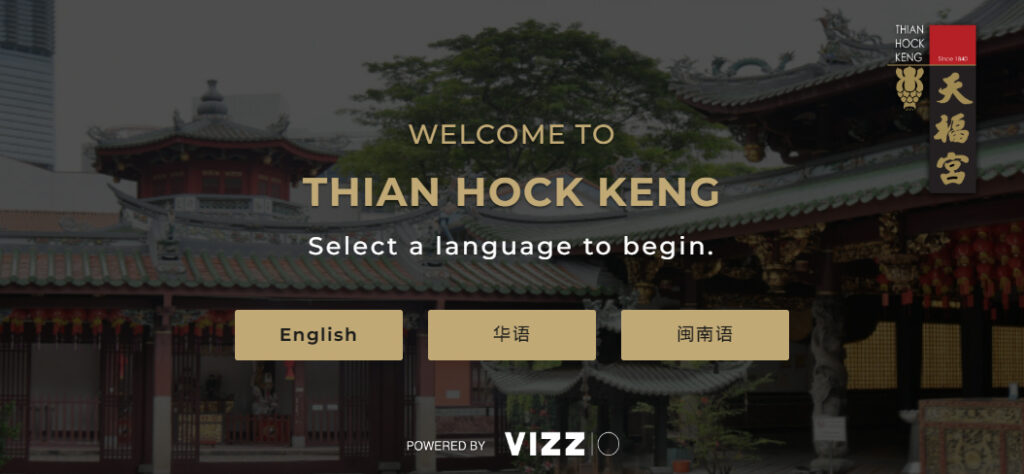 4. Begin your journey into lesser-known stories of Thian Hock Keng.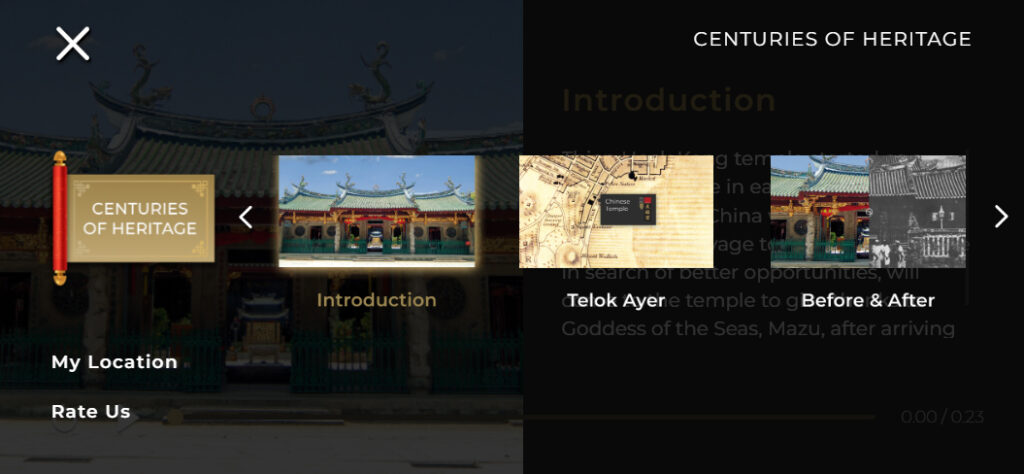 OUR HERITAGE

Thian Hock Keng embodies the resilience and tenacity of our forefathers.  It is a symbol of strength, camaraderie and our roots.