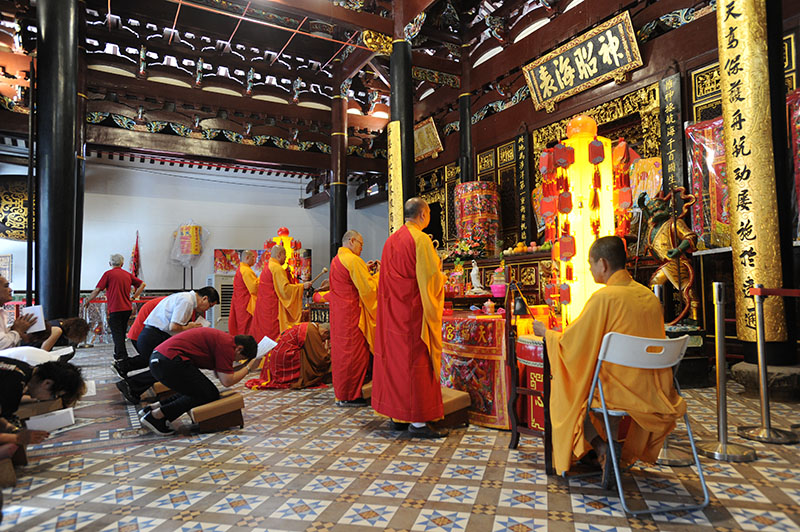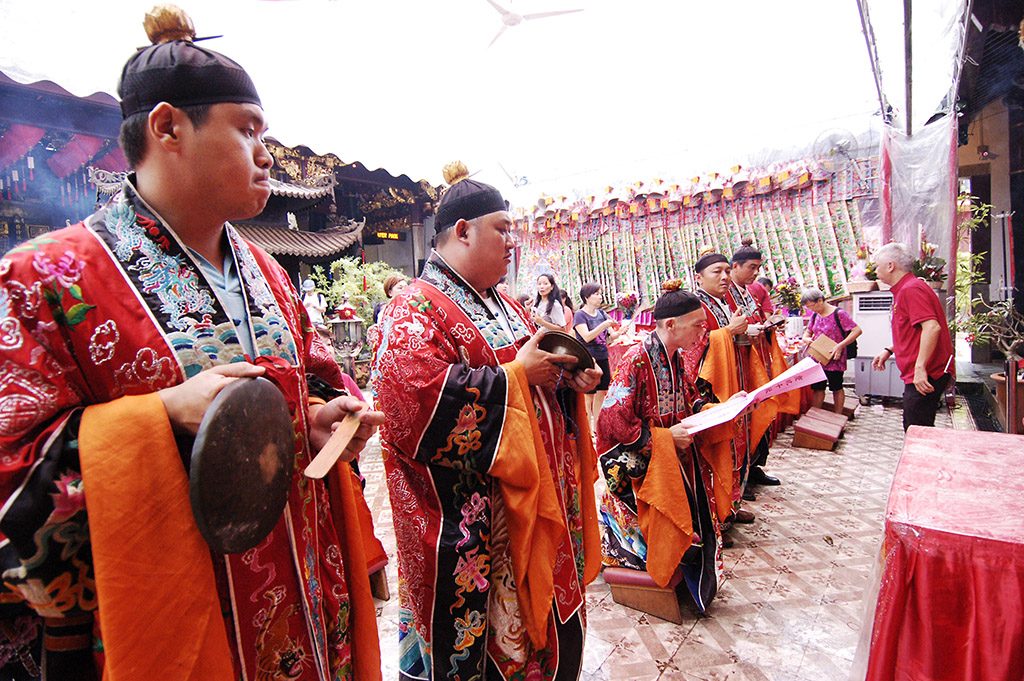 Thian Hock Keng was built in 1840 along Telok Ayer Street, a bustling meeting point among min (闽) businessmen and an important congregation point for Hokkiens. Upon the completion of Thian Hock Keng, southbound immigrants who had just landed or northbound immigrants heading back to China would always stop by the temple facing the waterfront to pray for calm waves and a safe journey.
The construction of Thian Hock Keng signified the transformation of an immigrant society to one that planted its roots. The temple, hailed to be the biggest building island-wide then, took many years of sweat and toil and heavy financial commitments to complete. It was also deemed to be the religious centre for the Chinese community at that time. Today, although Thian Hock Keng is primarily a min temple, its worshippers are not limited to min descendants. It has transcended dialect boundaries and worshippers are from all walks of life.
Thian Hock Keng is a rare temple that encompasses Taoism, Buddhism, Confucianism and Ancestral Worship. In addition to its main deity, Goddess of the Seas, other deities include Goddess of Mercy and Confucius. Over the years, it has continued to attract devotees of different dialect groups and is especially crowded during birthday celebrations of deities.
OUR FAITH

THIAN HOCK KENG, A TEMPLE THAT ENCOMPASSES BUDDHISM, TAOISM, CONFUCIANISM AND ANCESTRAL WORSHIP, AND HER PLACE IN THE HEART OF HER DEVOTEES.